Today, translators and interpreters around the world are gearing up for the 54th American Translators Association conference in San Antonio. I'm excited to meet everyone in such a uniquely Texan city. The downtown has a wonderful art deco feel, and the area still preserves a lot of flavor from its roots as a Spanish colony.
Of course, you can visit the Alamo. And any guide will tell you to visit the San Antonio Riverwalk, a special downtown hub for restaurants where you can ride a gondola or take a water taxi after dinner. But, there are a few other authentically San Antonio destinations that are well worth a little excursion.
Finally, a mini attraction: I've got a few things up my sleeve for this conference. One is a special Texas edition sticker, and the other is a Galaxy Gear smart watch! Look for me around the convention center to get your sticker and a futuristic watch-camera portrait.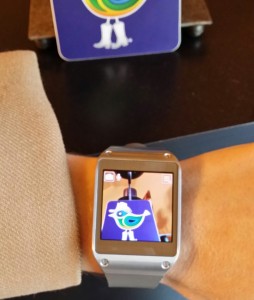 See you in San Antonio!
-Holly